March 20, 2020
WOW Spotlight: Jocelyn Hsu
Image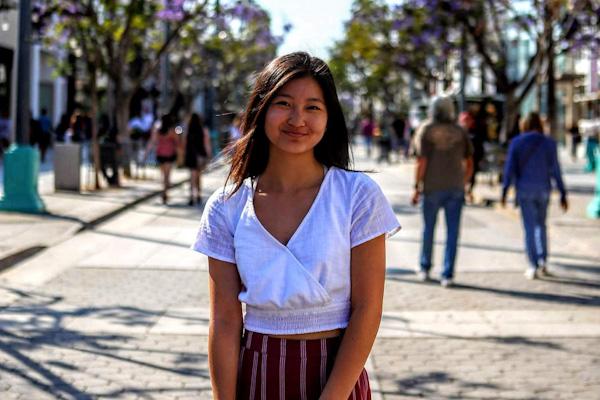 Description
Featured below is one of our WOW students, Jocelyn Hsu, who will be a WOW Team Leader in Fall 2020. Jocelyn is majoring in Biochemistry and minoring in Forensic Science at The Ohio State University. After she graduates, she plans on earning a Ph.D. in biochemistry to be a medical laboratory scientist specializing in forensics and toxicology. She also hopes to get involved in juvenile justice policies. 
Jocelyn has been with the WOW Program since January 2019. Learn more below about her positive experiences with the WOW Program! 
What is your favorite part of WOW? When I was in elementary school, we had interactive experiments similar to WOW and being able to give back to my community by teaching reminds me that a single event can make a significant impact on someone. I also get to embrace my inner child and explore science with students. I love seeing their engagement and hearing ideas--being with them always brightens my day. 
What have you learned from WOW and how might this be applied to your future career? Learning is a never-ending process. I teach a single concept in each unit, yet I learn something new every time I explain it. Whether I learn how students think or if I learn a random fact about the unit, I am embracing the curiosity aspect of science and encouraging others to do the same. The students and I are able to think in-depth about a concept and form connections between real-life occurrences to make predictions. Even as the instructor, I am continuing to learn from others academically and interpersonally. Interacting with youth has influenced me to pursue a potential career in education and youth leadership. I recognize the impact teachers and other adult figures have on youth and I want to ensure every individual is surrounded by the necessary resources they need to thrive. 
---