October 28, 2019
WOW Spotlight: Deborah Lee
Image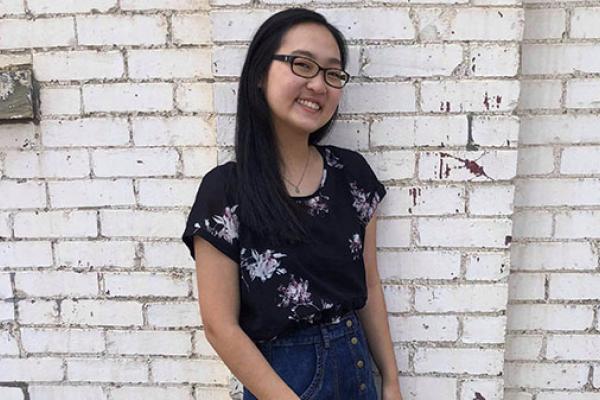 Description
Featured below is one of our WOW students, Deborah Lee, who will be a WOW Team Leader in Fall 2020. Deborah is majoring in Biology at The Ohio State University. After she graduates, she would love to further her education in medical school to become a doctor! 
Deborah has been with the WOW Program since January 2019. Learn more below about her positive experiences with the WOW Program! 
What is your favorite part of WOW? My favorite part of WOW is seeing the excitement of the students we get to visit and share our love of science with. The kids get super excited to see the WOW students from OSU even before we step into the classroom as they see us in the hallway first. Seeing how the kids brighten up when we show them demos or when they are eager to asks questions about new scientific topics we cover reminds me of when I was younger and brings a smile to my face :)
What have you learned from WOW and how might this be applied to your future career? I have gained so many valuable experiences through WOW. Working with younger students allowed me to learn communicative skills to explain concepts in context of the audience. Also, learning how to keep the students' attention and interacting with them in a meaningful manner allowed me to become a patient and good listener. The skills I gained from WOW will definitely help me with my future career in the medical field as communication and listening are important characteristics in the field. Additionally, my positive experiences working with younger children have strengthened my passion of working in the medical field to potential care for children in the future. 
Anything else to add? I would highly recommend people to join the WOW program. It is an experience that you will carry on for a long time and you will learn so many things about yourself and about science!
---